Receive offers within minutes from $100 to $50,000,
to be wired directly to your Checking account.
NO UP FRONT FEES OF ANY KIND.
Great Low Rates!
​
​
​
​
​
>>Pease be sure to click $2,500 initially
to be moved up to as much as $50,000.
These lending partners are the best in the country by far - we've spent years evaluating them all.
Personal Loans


Need Cash Right Now?
Get Cash in 20 Minutes
From A1's Top Partners!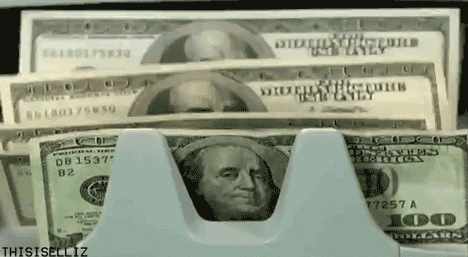 Or: Prefer to pay an up front, non refundable $100 fee and wait up to 4 days for your money?
Receive offers within a few hours from $1,000 to $50,000,
to be wired directly to your Checking account,
upon your approval.
Please pay the $100 via Zelle to:
Once completed, please call :
Greetings!

Thank you kindly for visiting.

I'm Mark Ayers, owner of A1 Financial USA.

If you own a business, we can help your customers purchase from you with this financing.
Also:
We offer FAST and EASY Business Funding $2,000 to $10 Million.
We "Guarantee" Funding if:
You have at least 2-3 months in business, a business bank account,
are "Active" with your S.O.S. (not necessary for a Sole Proprietor), have at least $4,000/month in deposits for the last 2-3 months,
Not "too many": Defaults, NSF's, nor Neg Balances,
and a valid U.S. SSN (or in Canada SIN) and State DL/ID
and non-restricted industry.
​
John Parks
--Pristine Funding--
Associate VP
Greg Halbert
Associate VP/ Consulting Partner
Kelly Maloney
Director of Marketing
CONTACT
A

1

FINANCIAL USA
​
For any general inquiries, please fill in the following contact form:
THE OPERATOR OF THIS WEBSITE IS NOT A LENDER-BUT IS MUCH BETTER!
A POWERFUL National Marketing Broker!
We shop your loan to 909 lenders without "running" your credit until you are pre-approved. We do
not make credit decisions, and do not charge any application fees. This website does not constitute
an offer or solicitation to lend. This website provides a service wherein we submit the information
you provide to our funding partners. Providing your information on this website does not guarantee
that you will be approved for a loan. The provider may perform a credit check or otherwise verify the
information you provide. All financial terms of the loan will be provided to you by the funding partner.
Advance terms, conditions, and policies vary. Cash transfer times may vary between providers and
may depend on your individual financial institution. Advance repayment periods vary by business
factors such as time in business, industry and business cash flow. Upfront fees are never required,
however, opening of a secure Bridge Account through our bonding company
will put your loan request on the top of the list to access our 70+ millionaire
private investors.
This is in place to pay Broker fees, and possible sub Broker fees, to lenders that do not pay them.
No fees will be extracted from this fund without funding taking place first. You will receive a contract
detailing the terms of the agreement. Any unused funds will be fully refunded, minus any service fee once a legally detailed review has been made.
© Copyright 2017 A1 Loans USA, A1LoansUSA.com, A1 Financial USA, and A1FinancialUSA.com.
All rights reserved.

A1 Financial USA is the engine behind this website.


Privacy Policy
What Does A1 Loans USA & A1 Financial USA Do With Your Personal Information?

First, On loan applications, we carefully view your application for mistakes, typos,
missed answers etc.
If you have any of these, we notify you by email or phone of them.
If none of the above apply, a member of management will decide whether to pre-approve you or
not. If you are not pre-approved you will be emailed with options.
If you are pre-approved, we will call you within 24 business hours.
Only after speaking with you will we request docs if not sent, process your loan, lenders will run
your credit. A1 Loans USA and A1 Financial USA do not run credit, only our lenders in our circle of
over 900 to date. This notice takes precedence over any contrary item listed below...
which is in your best interest to cut down on spam, for your protection.
We only share your info with our lenders once you are pre-approved and contacted.
===========================================================================
Boring legalese:
Why?
Financial companies choose how they share your personal information. Federal law gives
consumers the right to limit some but not all sharing. Federal law also requires us to tell you
how we collect, share, and protect your personal information. Please read this notice carefully to
understand what we do.
What?
The types of personal information we collect and share depend on the product or service you
have with us. This information can include:
Social Security number and Income Information
Account Balances" and Payment History
Credit History and Credit Scores
When you are no longer our customer, we do not continue to share your information as described in
this general public lending notice.
Reasons we can share your personal information For our everyday business purposes
— such as to process your transactions, maintain your account(s), respond to court orders and legal
investigations, or report to credit bureaus- Yes
For our marketing purposes — to offer our products and services to you- Yes
For joint marketing with other financial companies - No - We don't share
For our affiliates' everyday business purposes — information about your transactions and
experiences
No We don't share
For our affiliates' everyday business purposes — information about your credit worthiness
No We don't share
For non-affiliates to market to you - No- We don't share
Legal Authorities: We must share.
Who Are We? Who is providing this notice? A1 Loans USA a subsidiary of A1Financial USA
What We Do : Match borrowers with the VERY best lender for them!

How does A1 Loans USA protect my personal information?
To protect your personal information from unauthorized access and use, we use security measures
that comply with federal law. These measures include computer safeguards and secured files and
buildings. Additionally, we restrict employee access to your information
to only those employees who need to know to provide our services to you.
How does A1 Loans USA collect my personal information?
We collect your personal information, for example, when you
Open an account or apply for a loan.

Why can I limit all sharing?
Federal law gives you the right to limit only sharing for affiliates' everyday business purposes—
information about your credit worthiness affiliates from using your information to market
to you sharing for non-affiliates to market to you.

State laws and individual companies may give you additional rights to
limit sharing.
Definitions
Affiliates : Companies related by common ownership or control. They can be financial and non-
financial companies.

Non-affiliates :Companies not related by common ownership or control. They can be financial and
non-financial companies.

Joint marketing :A formal agreement between non-affiliated financial companies that together
market financial products or services to you.
A1 Loans USA doesn't jointly market.

Questions? Call (909)-930-9159.

Limited Liability
All transmissions through A1 Loans USA are processed through a secure gateway, with encrypted
translation. As sophisticated technology has advanced over the years, the likelihood of personal or
financial data bypassing security systems and becoming accessible to unauthorized users is
extremely low. In the unlikely event that personal data is illegally retrieved from our secure system,
We assume no responsibility for any damages or liability incurred.
External Links
The information within this privacy policy pertains to your visit to A1LoansUSA.com, not any of its
external links, subsidiaries, or affiliates. Please review the separate privacy policies as stated on
those individual websites. Once you have left A1LoansUSA.com, this privacy policy is no longer in
effect. We are not responsible for content, security, technical, legal, privacy, or any other issues on
external links provided in this website.
Change of Privacy Policy
A1 Financial USA & A1 Loans USA reserve the right to change this privacy policy at any time.
But we won't...because your privacy is job #1. Please re-visit this page periodically to ensure full
understanding and agreement of privacy policy. Your continued use of this site will constitute
acceptance of and binding agreement to the privacy policy as stated on website at time of visit.
If you have any questions regarding our privacy policy or privacy issues in general, please contact
our office at admin@A1FinancialUSA.com.
A1 Financial USA is a

New Kind
Of Loan Agency.